Magic Dove Magician
of the Year (MD-MOTY)
Magic Dove Magic Shop, located in Historic Cocoa Village, Florida, has been the host of youth magic contests since 2006. After hosting many youth magic contests throughout the years, in 2009, Magic Dove implemented a monthly contest and added an adult division.
In 2010 the Magician of the Year program was implemented with two categories—youth and adult.
The winners of each monthly contest qualified for the final competition held in December of each year. Magic Dove introduced the title Magic Dove Magician of the Year and Youth Magic Dove Magician of the Year. In 2016 a junior division for ages 7-11 was added to allow younger magicians to compete with their peers. Magic Dove plans to continue their monthly contests for years to come.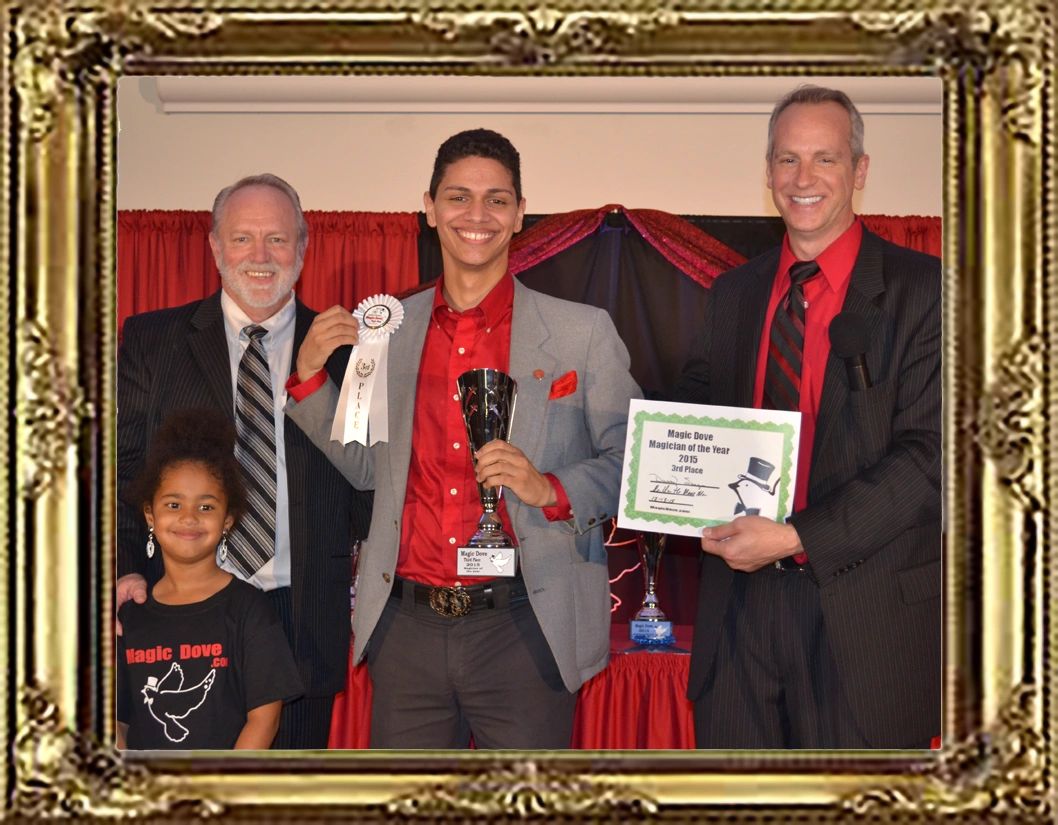 2010 Logan Hawke
2011 Austin Roghelia
2012 Chad Lau
2013 Chad Lau
2014 Danny Sanz
2015 Chad Lau
2016 William Zaballero
2017 Chad Lau
2018 James Bailey III
2019 Todd Bogue
2020 Justin Cowgill
2010 Christopher Richardson
2011 Christopher Quintero
2012 Christopher Wilken
2013 Austin Dunlop
2014 Jason Knight
2015 Mahogany Legette
2016 Stephen Duhaime
2017 Autumn VanVorhis
2018 Riley Taylor
2019 Justin Cowgill
2020 Megan Waryk
2021 Conner Harrell
2016 Riley Taylor
2017 Megan Waryk
2018 Megan Waryk
2019 Megan Waryk
2020 Carter Concannon